Whether the client is a local physician group or a large, national health system, Block Healthcare Development, LLC has the knowledge and leadership to deliver high-quality, groundup developments that allow our clients to support their strategic goals via real estate. Development projects can range from multi-tenant medical office buildings to build-to-suit hospital complex or ancillary facilities. Ownership opportunities for tenants can be available in any development project. A development for a fee model is also an option for those clients that prefer to not oversee the development and construction of a project, but want sole ownership at occupancy.

Regardless of the structure, each project starts with a vision of how our clients can further serve the healthcare needs of the community. From that point, we work collaboratively in choosing a site that best fits that vision. We will advise on the highest and best use of the property and handle all aspects of due diligence and other consulting functions ranging from site survey, title, geotechnical, environmental, and traffic studies where needed. It is during the due diligence phase that we are able to bring a financial model into view that is realistic and more importantly fits our client's budget. Block Healthcare Development will procure all necessary contracts with the architects and engineers, and competitively bid out the construction phase to ensure the best pricing for our client.

Depending on the desired structure, Block Healthcare Development will utilize their extensive "buying power" to guarantee the most aggressive pricing when underwriting our projects. Block Healthcare Development is also able to secure highly competitive lending rates, while being able to offer little to no-recourse to our investment partners, including the physician tenants.
Healthcare Acquisitions
With the ongoing changes in the healthcare industry, physician groups and large health systems often look to divest their real estate holdings and enter into traditional leases, while at the same time freeing up critical access to capital and balance sheets. As healthcare professionals look to make these strategic decisions, we at Block Healthcare Development can serve as an industry leading resource along the way. With a focus on growing our healthcare portfolio with top quality real estate acquisitions, our investment team has the expertise to make quick decisions and close promptly, allowing the healthcare professional to keep their focus on patient needs.

Similar to our ground-up development practice, Block Healthcare Development can utilize their strength in "buying power" to aggressively underwrite acquisitions, secure the industry's lowest lending rates, and at the same time, bring a strong financial offer to our clients.

Block Healthcare Development Relationships
While many development firms have a limit to the size and scope of groundup developments or acquisitions which they can pursue, Block Healthcare Development has established strong relationship ties to the leading healthcare funds and real estate investment trusts (REITs). By aligning ourselves with strong financial partners, Block Healthcare Development has the ability to represent or co-develop large healthcare projects ranging from multiple medical office building complexes to entire healthcare campus acquisitions. As each of our financial partners have different acquisition or financial criteria, Block Healthcare Development can work with multiple financial partners to ensure our partner in each transaction is the best one to fit your needs.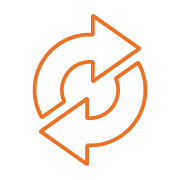 Distressed Property Repositioning
Strategic positioning of property including analytical positioning of property in lease/sale environment, property management and strategic reinvestment.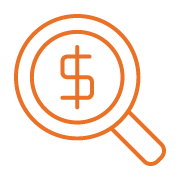 Portfolio Review
By evaluating the strengths and weaknesses of each property in the portfolio and anticipating market changes BRES identifies potential acquisition or disposition opportunities in order to realize the greatest return on investment for the owner.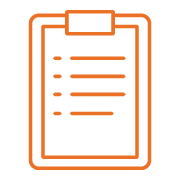 Insurance Review / Placement
BRES insures over a billion dollars in commercial property. By leveraging our buying power, we are able to provide cost- effective insurance rates. We can also assist with verification of coverage and processing of claims.