Investment Syndication
For over 20 years, principals of Block Real Estate Services (BRES) have served as a sponsor of commercial real estate investment syndications, allowing our investors to diversify among many property types and locations. Last year BRES helped investors place more than $82 million into high-quality commercial real estate investments. Please register at www.blockfunds.com if you are interested in learning more about investment opportunities.
Fund Management
Block Funds sponsors a series of private equity funds invested in institutional-quality commercial real estate. The fund objectives are capital preservation, cash flow distributions and long-term appreciation. With nearly four million square feet of commercial properties, Block Funds has the experience and expertise to assist you in commercial real estate investment decisions. Click here to visit the Block Funds Web site.
Portfolio Strategies
The key to successful long-term commercial real estate investing is to create a portfolio of assets that meets the needs of each individual investor. This often includes diversifying available capital over multiple property types and geographies, while determining appropriate property risk levels. BRES' experience in portfolio construction enables us to assist our clients in assembling asset portfolios to meet their income and wealth building objectives.
1031/721 Exchanges
Tax deferred exchanges are a preferred mechanism of many real estate investors. BRES has the ability to assist investors with identifying critical timelines and trade properties, ensuring the tax deferred status is preserved throughout these exchanges.
Tenant In Common Structures
Block Real Estate Services has structured hundreds of Tenant in Common partnerships, allowing investors to place capital into larger investment opportunities, under the expert oversight of BRES professionals.
Financial Modeling & Analysis
BRES has been involved in the underwriting and acquisition of more than $2 billion of commercial properties. Our analysts are equipped with the latest research and technology to enable BRES to accurately determine property values and anticipated cash flows.
Financing & Debt Structuring Advisory Services
BRES has arranged financing for millions of dollars worth of commercial real estate properties. Our long-term experience and expertise in financing properties allows us to advise our clients on optimal debt structures, lending partners and financing terms.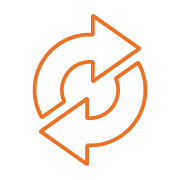 Distressed Property Repositioning
Strategic positioning of property including analytical positioning of property in lease/sale environment, property management and strategic reinvestment.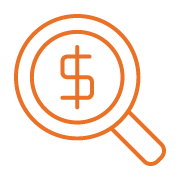 Portfolio Review
By evaluating the strengths and weaknesses of each property in the portfolio and anticipating market changes BRES identifies potential acquisition or disposition opportunities in order to realize the greatest return on investment for the owner.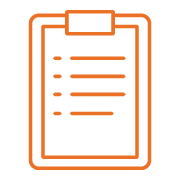 Insurance Review / Placement
BRES insures over a billion dollars in commercial property. By leveraging our buying power, we are able to provide cost- effective insurance rates. We can also assist with verification of coverage and processing of claims.