Block Construction Services (BCS) is uniquely qualified to handle an array of construction and development projects. Our vast experience includes representing various ownership groups in the construction and development of over $3.0B of new projects in the industrial, office, medical office, retail, and multifamily sectors. Our tenant finish division manages on average approximately $20M worth of construction projects annually. BCS brings a level of expertise in facilitating the real estate development process from site selection through construction of both the base building as well as tenant finish phases. The relationships that we have developed over the years and our ability to outperform our owners' expectations have enabled us to continue to grow at a consistent rate annually.

BCS has become a leader in the area of development by consistently demonstrating its ability to successfully develop mixed-use business parks, industrial facilities, high-tech centers, office buildings, and medical office facilities. As a result, our company's development projects have helped shape skylines and landscapes throughout the country.

A key reason for BCS's leadership strength is our talent for providing accurate direction to our partners, institutional and private investors, clients and tenants. BCS brings an owner's perspective and an expert's knowledge to every new or expanding project, whether undertaking a build-to-suit assignment or arranging for equity funds in today's demand-driven real estate market. BCS will provide expertise in the following areas:
Construction Management / Owners Representation
Manage all of client's needs including selection of vendors, site selection, design, budgeting, construction, closeout, move management, voice/data cabling, furniture, signage procurement, etc.
Financial Analysis
ROI, yield, lease analysis, draw coordination, investment presentations, tax segregation.
Design / Entitlements / City Process Information
Site selection, zoning, platting, preliminary and final planning approvals, city council meetings, utility coordination, benefit districts, incentives, permitting, and coordination with all designers from schematic design through construction documents.
Scheduling / Estimating / Job Costing
Master scheduling of all phases, pre-construction estimating, and job costing through completion to assure budgets are met.
Contract Administration
Management of contracts with designers, vendors, contractors, requests for information, change order review, shop drawings, pay-application review, punch list, closeout.
LEED Construction
Commercial contractors experienced in LEED certified construction for shell/core and tenant finish, green construction practices, energy efficiency, rebate programs through utility programs, recycling programs, energy star ratings.
Tenant Finish
Manage all phases of process ranging from small tenant finish projects to multi-faceted projects of several million dollars.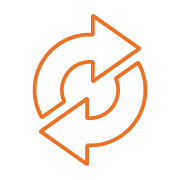 Distressed Property Repositioning
Strategic positioning of property including analytical positioning of property in lease/sale environment, property management and strategic reinvestment.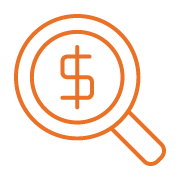 Portfolio Review
By evaluating the strengths and weaknesses of each property in the portfolio and anticipating market changes BRES identifies potential acquisition or disposition opportunities in order to realize the greatest return on investment for the owner.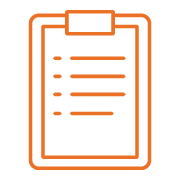 Insurance Review / Placement
BRES insures over a billion dollars in commercial property. By leveraging our buying power, we are able to provide cost- effective insurance rates. We can also assist with verification of coverage and processing of claims.